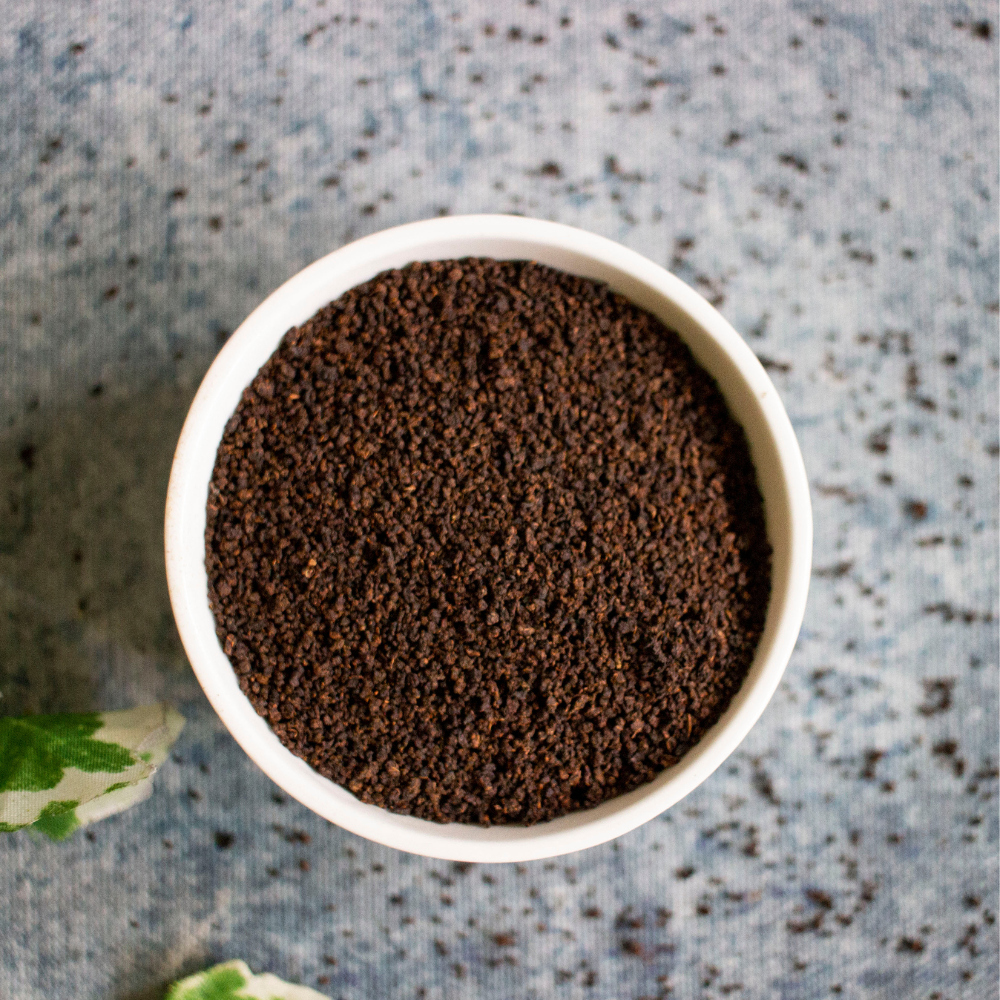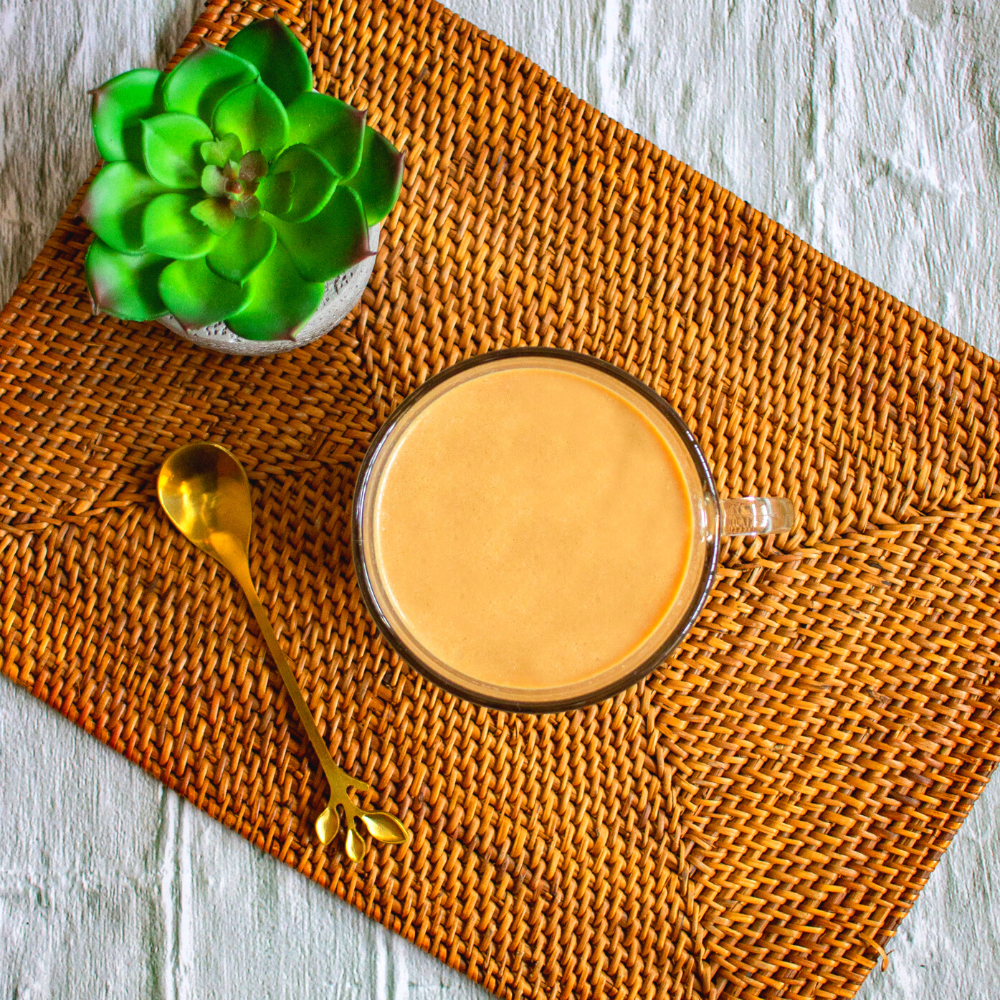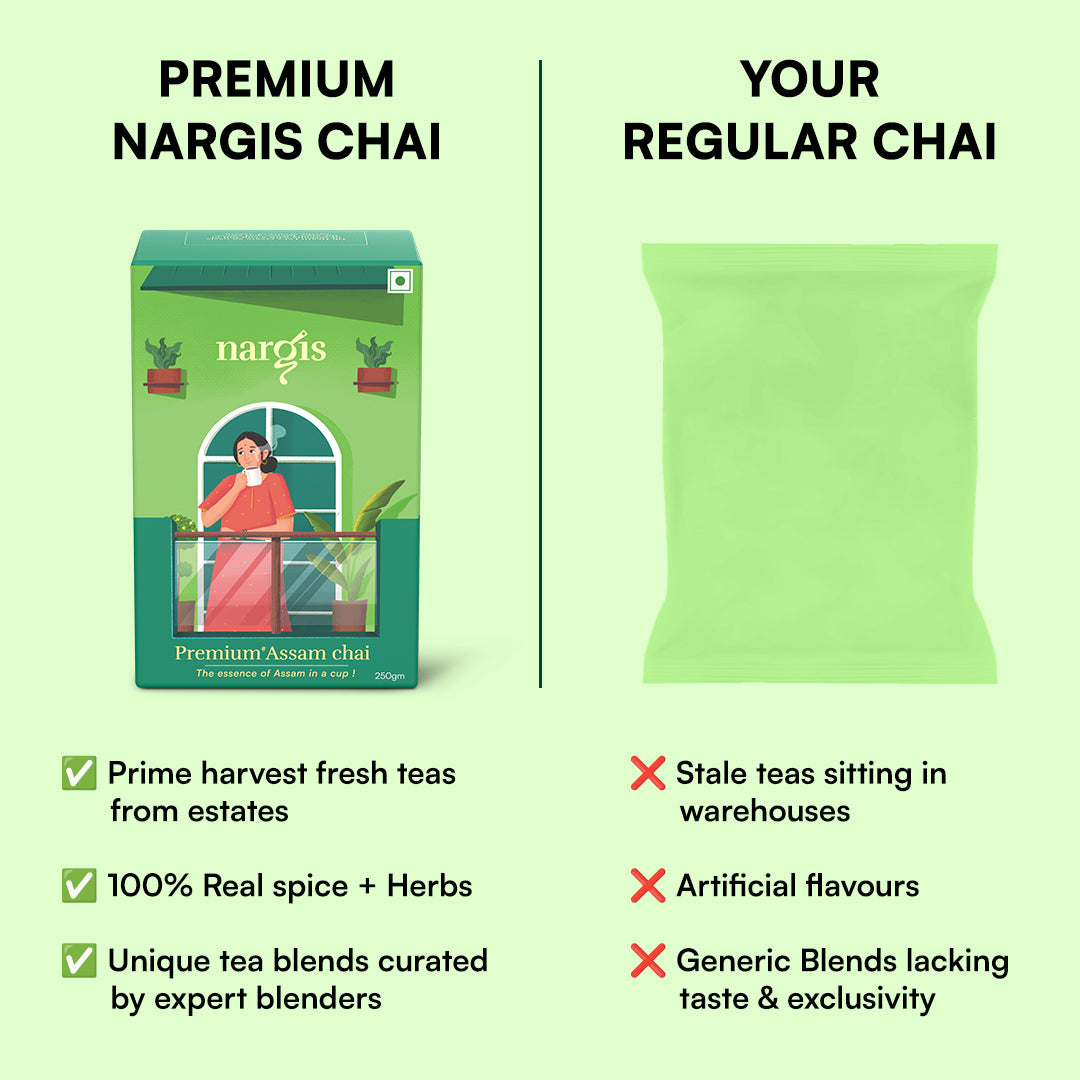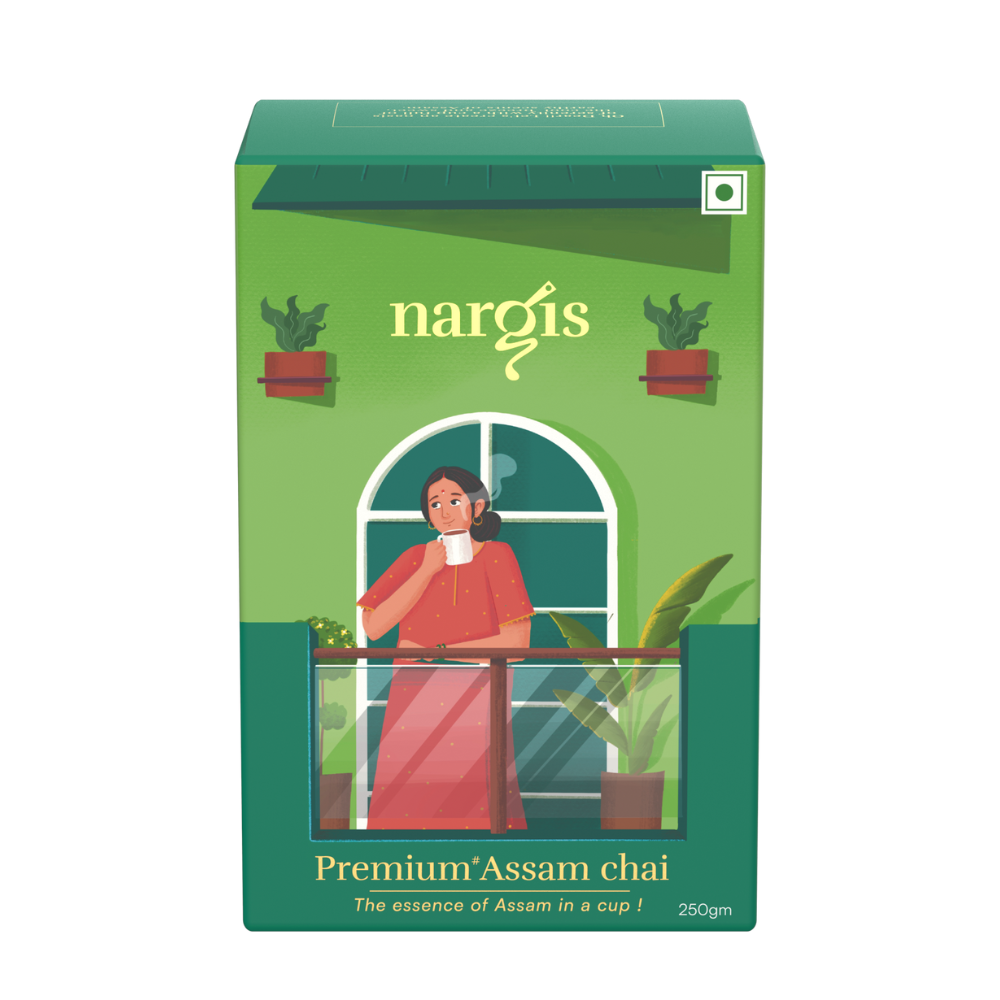 Translation missing: en.products.product.price.regular_price
₹ 872.00
Translation missing: en.products.product.price.sale_price
₹ 872.00
Translation missing: en.products.product.price.regular_price
₹ 918.00
( Inclusive of all Taxes )
This is a Vegetarian product
🔥 10% OFF for orders above ₹799/-

Shop for above ₹799/- and get extra 10% discount on your order
Estimated Delivery:Sep 30 - Oct 04

Free Shipping & Returns on all online payments. COD is available against a small fee
Product description
Details
How to make
A quintessential Indian breakfast chai, The Premium Assam Chai is our 100% Assam Tea Blend. A dash of milk makes a perfect golden yellow cup.  A malty & woody taste which makes its briskness felt throughout the cup.
Tea Strength: ⭐⭐⭐⭐
Leaf Format: Loose CTC tea ( small rounded granules ) blended with small amount of Orthodox tea leaves ( long curled leaves )
Granule Size: A Mixture of medium to larger granules.
Best Time to Have: Early mornings or during breakfast
Where It's Made: Our teas are manufactured in Assam, India.
STEP 1 : Bring 100ml of filtered water to boil in a pan
STEP 2 : Add a spoon ( around 2.5 gms) of tea leaves and let it simmer for 2 minutes
STEP 3 : Add milk & sugar to the pan as per taste and preference
STEP 4: Simmer for another 2-3 minutes and take the chai to a final boil
STEP 5 : Strain the chai and enjoy a refreshing experience
Freshly Handpicked
Experience our enchanting Chai range, where every sip takes you on a journey to the tea gardens. Sourced from the best quality, prime harvest leaves to give rich flavour and exquisite aromas. Each blend  promises a unique & delightful experience.
is this CTC tea ?
Yes. CTC tea is a processing method where freshly hand plucked leaves are transformed into hard rounded granules
How to consume this tea ?
CTC teas are best consumed by boiling them & simmering it with milk & sugar
Whats the packaging ?
Our 250gm & 500gm variants come in monoboxes with food grade aluminium foil packaging. Our 1kg variant comes in food grade stand up pouch with zipper seal
Where is this tea produced ?
This tea comes from the lush gardens of Assam.
How is it different than other market tea ?
Due to average quality of other market teas, even 2-3 teaspoons of tea leaves imparts very ordinary taste and colour.
Our tea goes through a stringent quality process and reaches you much fresher. Even a spoonful of tea leaves gives a rich, bright and bold cup
When is my order shipped ?
We ship your item within 24hours of the order being placed, except on business holidays, in which case it is shipped on the next working day.
What are the shipping rates ?
We offer free shipping on all prepaid orders. For COD orders we charge a small fee depending on the weight of the package.
Nargis Sultan Average tatse not worth
Good packing delivery fasst
Nargis Sultan average tatse not worth this product very high price better than Taj Mahal tea
Nargis Maharaj
I brought 3d time Nargis Maharaj Tea its excellent flavour and I really like it
The best of blends
To start my day,to feel u can conquer the world,a cup of chai& a whole lot of confidence!!My favorites being Maharaj & Mastani Gul Kesari👌👌