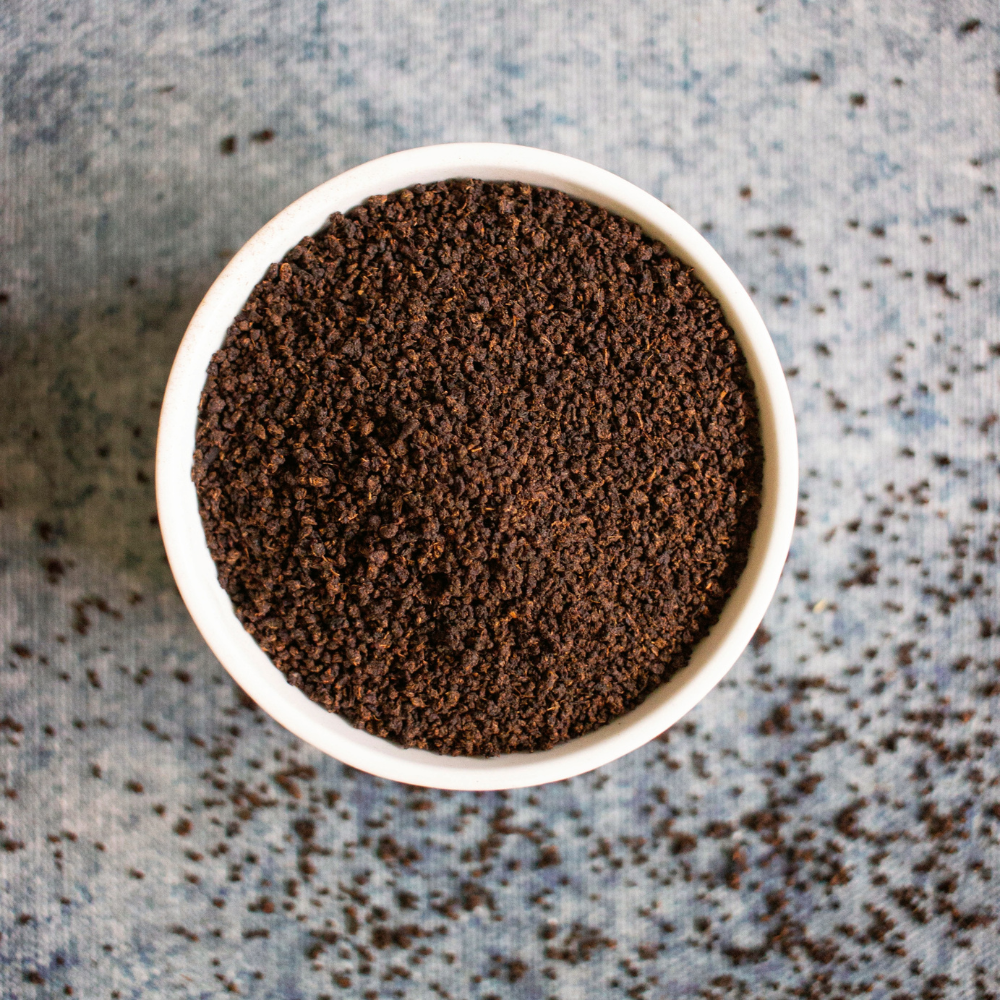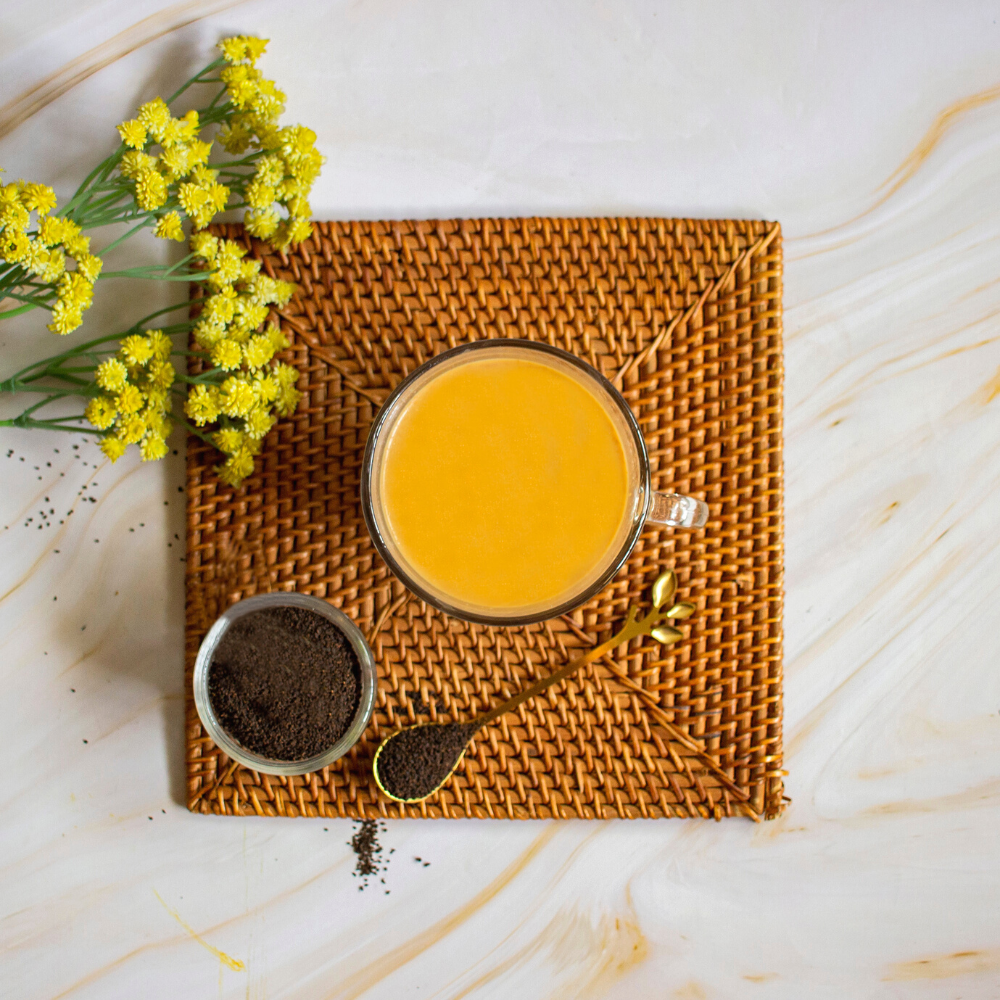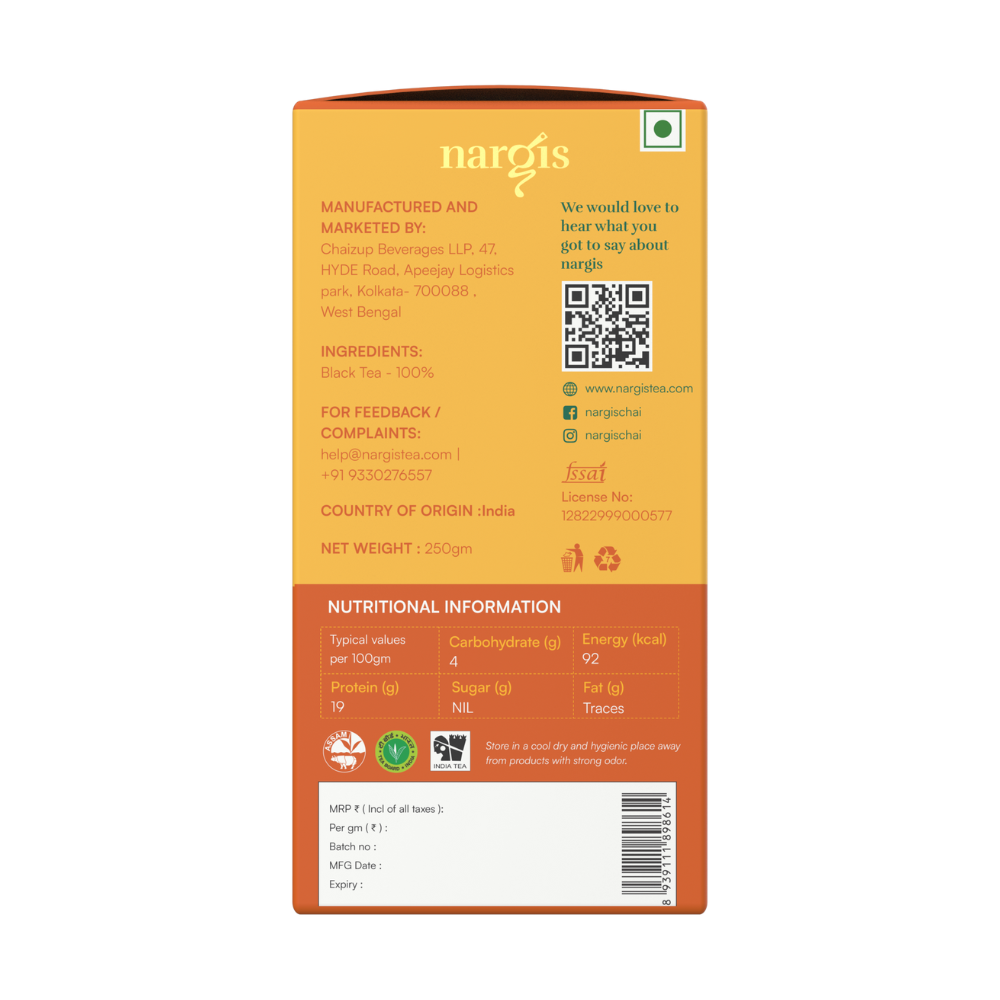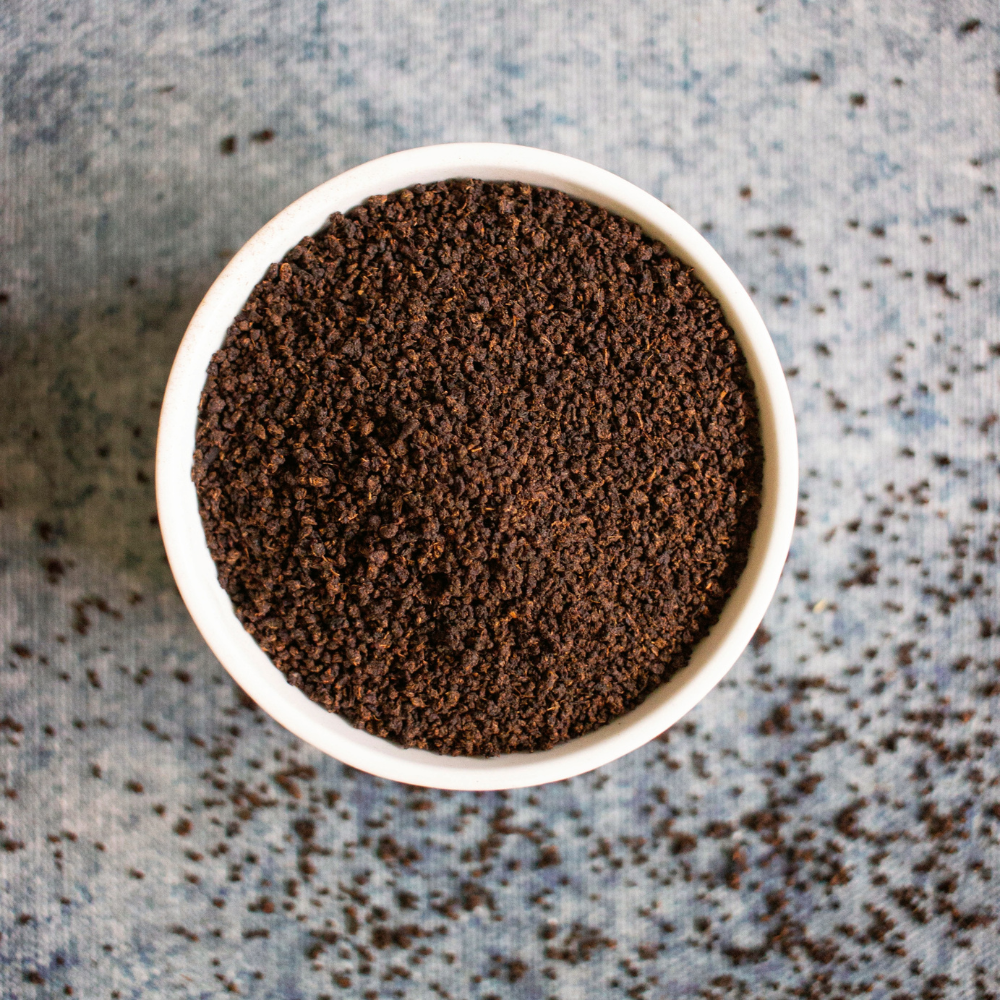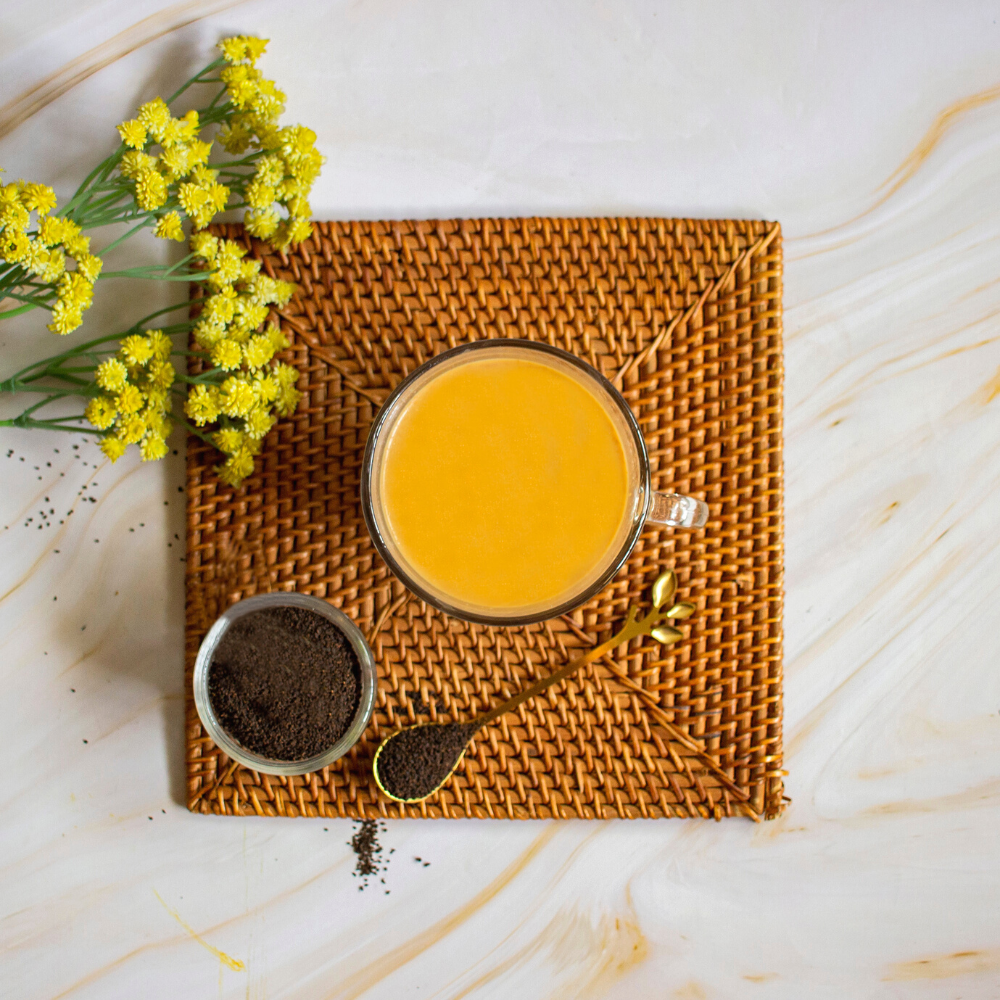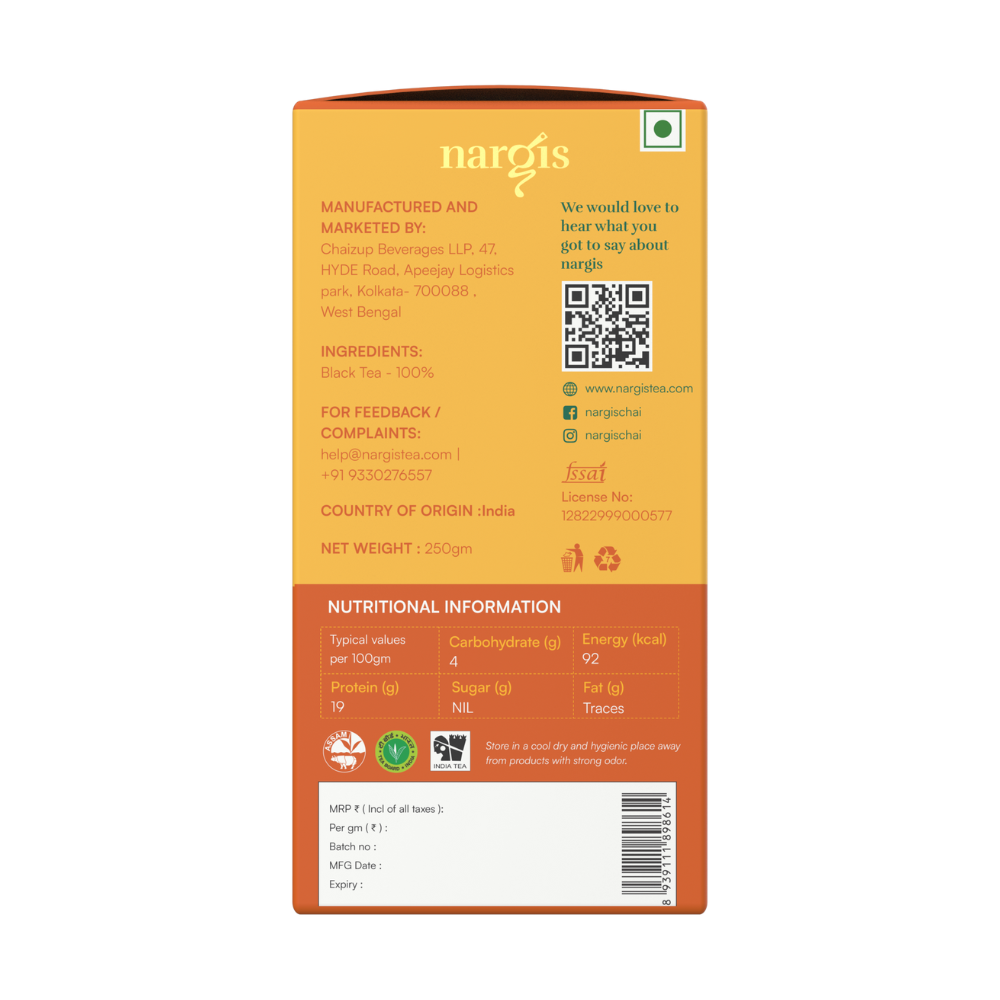 Extra Strong and Kadak Chai
Translation missing: en.products.product.price.regular_price
₹ 872.00
Translation missing: en.products.product.price.sale_price
₹ 872.00
Translation missing: en.products.product.price.regular_price
₹ 918.00
Translation missing: en.products.product.price.unit_price
( Inclusive of all Taxes )
This is a Vegetarian product
🔥 FREE ELAICHI SAMPLER OF ALL ORDERS!!🔥 BUY 3 ELAICHI CHAI AND GET 4TH ABSOLUTELY FREE!!
Estimated Delivery:Dec 10 - Dec 14

Free Shipping & Returns on all online payments. COD is available against a small fee
Extra Strong and Kadak Chai
Product description
Details
How to make
Crowned as our strongest tea this pure Assam blend of extra-fine CTC granules with medium granules gives a bright golden, malty cup packed with extra strength, flavour, and freshness
Tea Strength: ⭐⭐⭐⭐⭐
Leaf Format: Loose CTC tea ( small rounded granules )
Granule Size: A Mixture of medium to small granules. High-density & smaller granules exude more flavour in every spoon
Best Time to Have: Mornings with breakfast or evening post work.
Where It's Made: Our teas are manufactured in Assam, India.
STEP 1 : Bring 100ml of filtered water to boil in a pan
STEP 2 : Add a spoon ( around 2.5 gms) of tea leaves and let it simmer for 2 minutes
STEP 3 : Add milk & sugar to the pan as per taste and preference
STEP 4: Simmer for another 2-3 minutes and take the chai to a final boil
STEP 5 : Strain the chai and enjoy a refreshing experience
is this CTC tea ?
Yes. CTC tea is a processing method where freshly hand plucked leaves are transformed into hard rounded granules
How to consume this tea ?
CTC teas are best consumed by boiling them & simmering it with milk & sugar
Whats the packaging ?
Our 250gm & 500gm variants come in monoboxes with food grade aluminium foil packaging. Our 1kg variant comes in food grade stand up pouch with zipper seal
Where is this tea produced ?
This tea comes from the lush gardens of Assam.
How is it different than other market tea ?
Due to average quality of other market teas, even 2-3 teaspoons of tea leaves imparts very ordinary taste and colour.
Our tea goes through a stringent quality process and reaches you much fresher. Even a spoonful of tea leaves gives a rich, bright and bold cup
When is my order shipped ?
We ship your item within 24hours of the order being placed, except on business holidays, in which case it is shipped on the next working day.
What are the shipping rates ?
We offer free shipping on all prepaid orders. For COD orders we charge a small fee depending on the weight of the package.
Awesome taste
If you are a tea lover and you like kadak tea, this is for you. It has its own distinct taste and flavor
Lives upto its name - Extra strong and Kadak!
I liked the tea very much. The `strongness` is just right!
Old nargis sultan best thi
Old nargis sultan is better
My choice never went wrong
First time I had Nargis tea and i am going to consume tons in coming years
Extra Strong and Kadak Chai